Lushiba
Type Whistle
Origin Democratic Republic of the Congo
Ethnicity Luba
Materials Wood
Measures 22×7 cm
Dating 1940-1960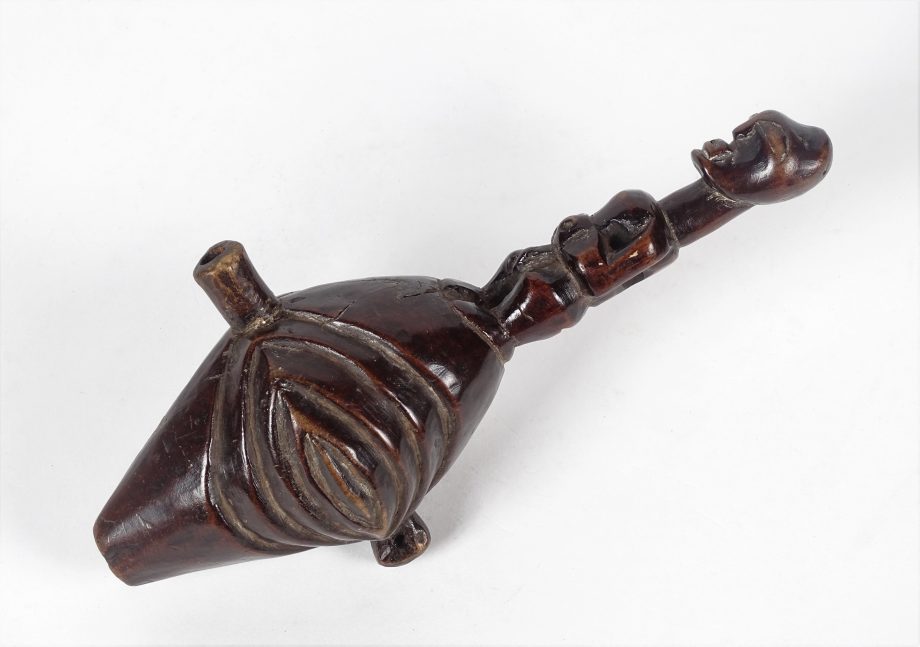 Instrument strictly reserved for hunters and essentially employed in hunting activities. The luba use the whistle to call the dogs before, after and during the hunt. By means of established sound codes, they warn other hunters to place themselves at strategic places during the beats. They also serve to announce the end of the hunt.
Before using the whistle, the player wets the inside cavity with some drops of palm oil. This produces a sweeter sound.
On some occasions it is employed during dances, being used as an instrument of rhythmic accompaniment.