Qasaba
Type Flauta directa
Origin Algeria
Materials Cane, Impressed
Measures 59×2,5 cm
Dating 1960-1970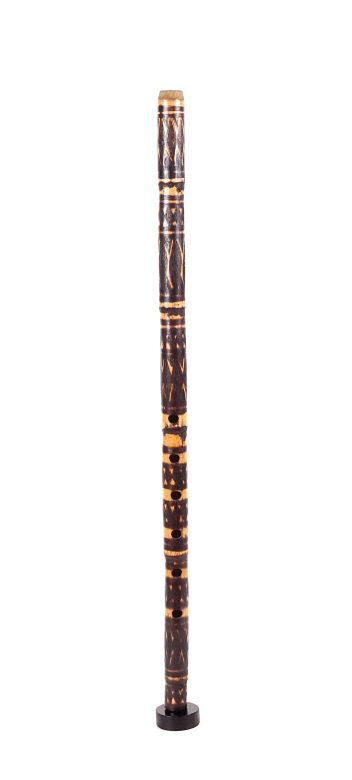 The term qasaba is initially associated to this type of flute throughout the Arab world. In the 11th century it was substituted by the Persian term nay in the more eastern countries, being kept in the more western ones.
It has a delicate and ethereal sound. It is used in all types of music, both cultured and folkloric. Its register easily exceeds two octaves. A virtuoso musician can reach up to three octaves by changing the position of the fingers on the orifices, by movements of the lips and head, and by the control of breathing.
Its main characteristic consists in not having any sort of mouthpiece —bevel edge, notch, reed; which entails great difficulty in playing it and requires great technique.