Garmonika Novorjevskaya
Type Free reed
Origin Russia
Materials Cloth, Metal, Paint, Paperboard, Wood
Measures 28×24 cm
Dating c. 1910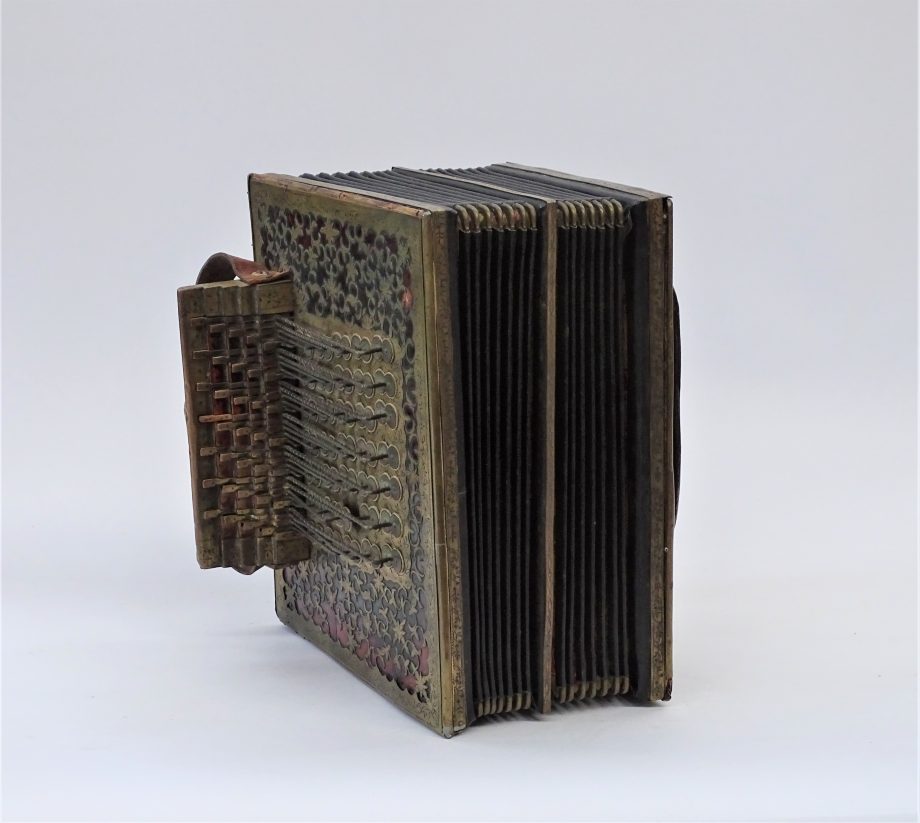 Instrument with a free reed created in the province of Pskov, in the village of Novorjevsk, under the influence of another garmonika called bologoerskaya, which was made in the year 1890 in the bordering province.
The last model made by Basil Kalany had five rows of keys, being very popular among accordionists during the years 1908 to 1912. The keyboard is very compact and the keys are very small, thereby obtaining a certain interpretive facility and quickness. The keyboard of the left hand is limited to three chords so that the tonalities are limited.
It is used to play melodies and traditional dances of a cheerful character.