Type Transverse flute
Origin Colombia
Materials Cane
Measures 55,5×2,5 cm
Dating 1965-1975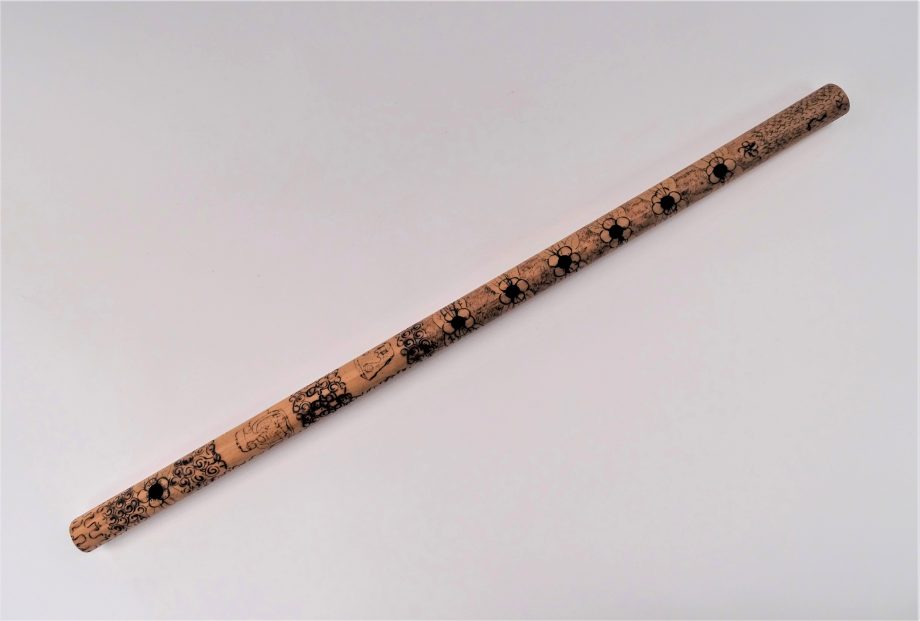 The cross flute is used in the region of the Andes. The instrumental group consists of three cross flutes and three cylindrical drums of various sizes. Generally the music played lacks a specific title or name, but is identified by the particular occasion on which it is played: celebration of a wedding, procession, Christmas festival. The first flute begins with a short improvised prelude, the two remaining flutes enter one after the other and finally the drums follow.
There is another instrumental group called chirimia, consisting of two cross flutes, two drums, maracas and a rasp.