Type Drum with plinth/pedestal
Origin Democratic Republic of the Congo
Ethnicity Teke
Materials Leather, Vegetal fibers, Wood
Measures 66×25 cm
Dating 1930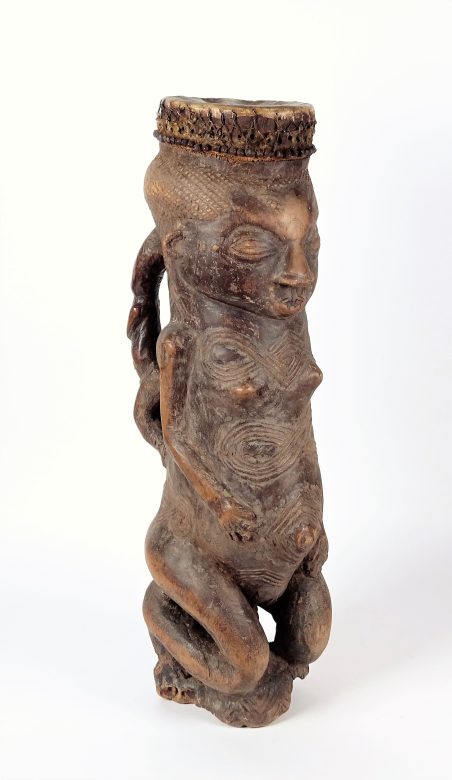 En África, como en la mayor parte de las sociedades del mundo, existe una estrecha relación entre música y religión.
Los tambores son utilizados como instrumentos musicales, aunque en muchas ocasiones su trabajo de escultura es una importante forma de arte para algunas etnias.
Utilizados en muchas sesiones ceremoniales, incluyendo danzas, rituales, narración de leyendas y comunicación de mensajes.