Type Bell with clapper
Origin Nigeria
Ethnicity Yoruba
Materials Bronze
Measures 21,5×16 cm
Dating Principios s. XX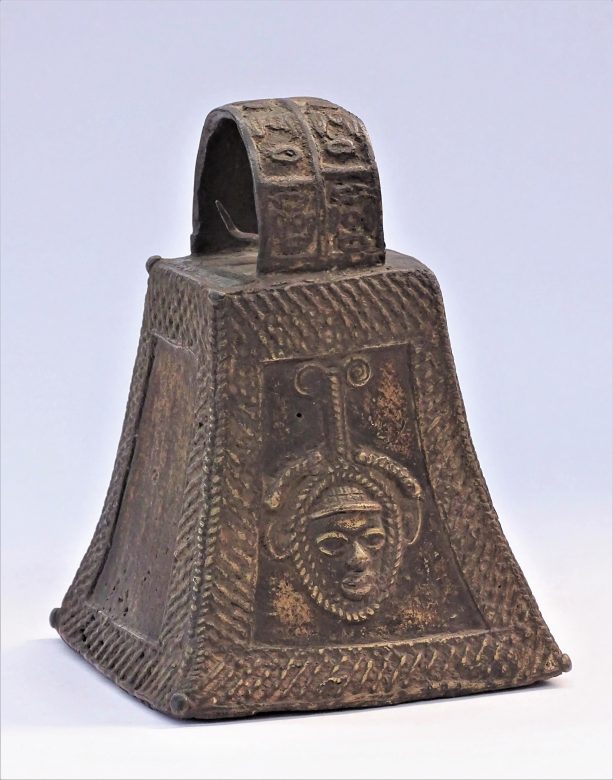 Bells in the shape of a truncated pyramid are tied to the kingdom of Benin in southern Nigeria and they are an essential characteristic of the ancestral altars. Ordered along the altar's front, they were used for calling the ancestors. The altar worked as a tribute to the deceased and a contact point with their spirit. The oba -a religious and politician leader of the people- offered sacrifices on the altar to the ancestors by using the bells to call the spirit. The most worked bells were placed on the altars of the top rank individuals.