Type Horn
Origin Democratic Republic of the Congo
Ethnicity Mangbetu
Measures 52×8 cm
Dating 1940-1960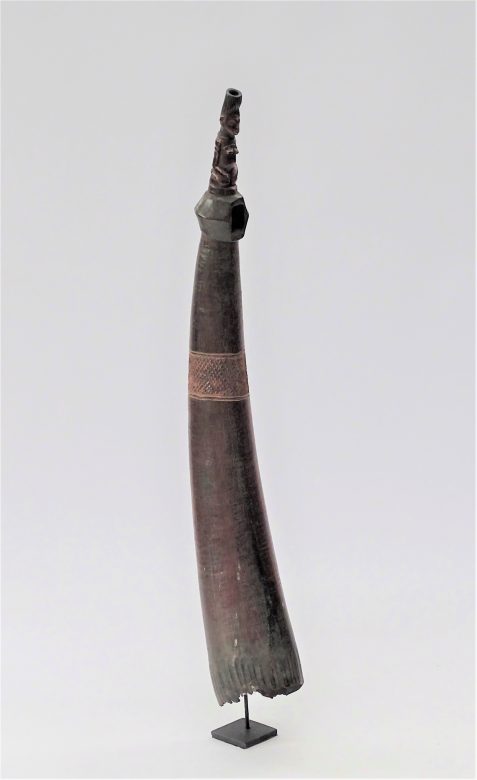 La embocadura lateral está practicada en la parte más estrecha del instrumento. En muchos ejemplares se puede encontrar un orificio sobre la punta, que comunica con la columna de aire; tal orificio se obtura con el dedo para modular el sonido.
Se utiliza en ceremonias y ritos.