Type Friction drum
Origin Democratic Republic of the Congo
Ethnicity Kuba
Materials Leather, Wood
Measures 50×25 cm
Dating 1960-1980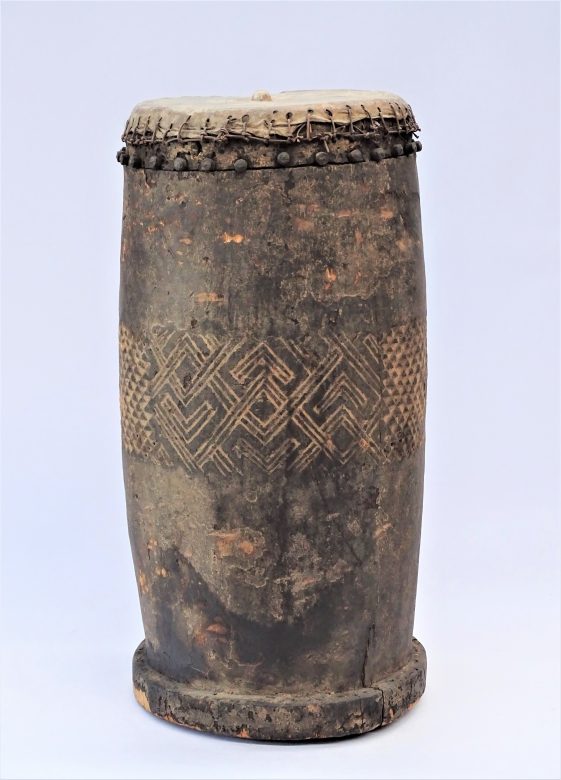 Los tambores de fricción sirven para imitar los sonidos de los animales salvajes, así como para simular la voz de los seres espirituales o las voces llamadas 'enmascaradas'. Los iniciados lo consideran como un elemento de comunicación con el más allá y portavoz de las expresiones de los espíritus. También es considerado un objeto de poder, y muy valorado por su sonido profundo e inquietante.
Se encuentra en diversas regiones del mundo: Africa, América —centro y sur—, India y Europa. Posiblemente su origen está relacionado con los rituales religiosos.