Type Drum with plinth/pedestal
Origin Democratic Republic of the Congo
Ethnicity Lele
Materials Leather, Wood
Measures 111×29 cm
Dating Primera mitad s. XX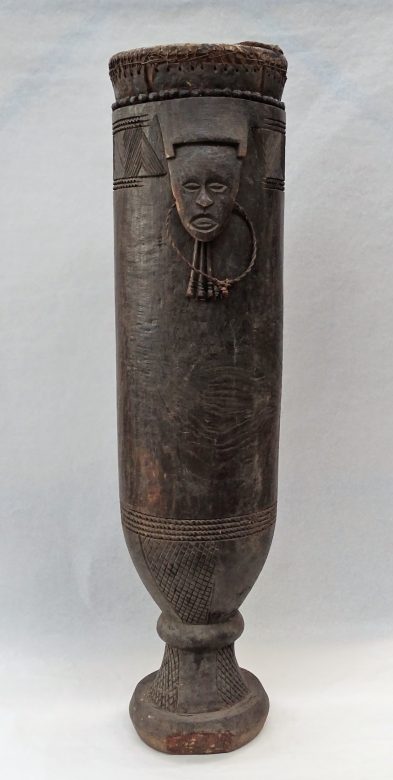 El tambor, para los lele, es un bien comunal y sagrado, simboliza la armonía y la concordia necesarias para la comunidad.
Su cuerpo está decorado con motivos geométricos tallados. Una mascara en relieve con una barba estriada le define como lele, ya que los ngeende del grupo kuba producen un tambor similar.