Type Drum with plinth/pedestal
Origin Democratic Republic of the Congo
Ethnicity Hemba
Materials Leather, Wood
Measures 81×34 cm
Dating 1940-1960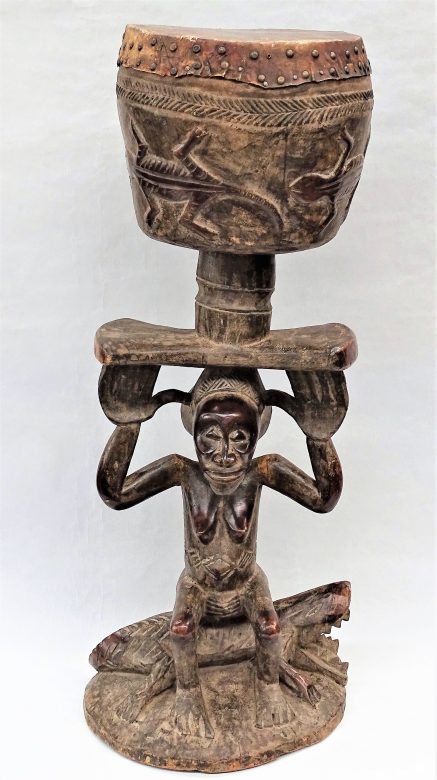 En muchas culturas africanas, los tambores, particularmente los conjuntos de tambores, son propiedad del líder político de la comunidad.
Objetos reputados son los taburetes cariátides utilizados por el fumu mwalo —el jefe hereditario de cada clan— durante las reuniones. Este tambor es un fiel reflejo de dichos taburetes, lo que nos hace pensar que su uso era para las ceremonias importantes y siempre tocado por un jefe.
El elaborado peinado de la cabeza corresponde a una creencia hemba. Suponen que en la cabeza, parte noble del cuerpo, reside el espíritu y la sabiduría.