Type Hourglass drum
Origin Democratic Republic of the Congo
Ethnicity Songye
Materials Leather, Wood
Measures 40×38 cm
Dating 1950-1960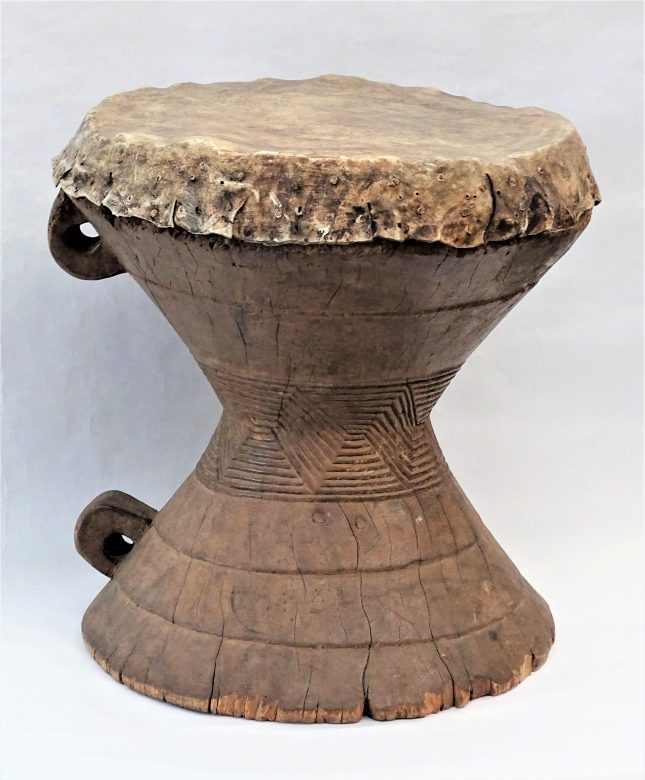 Los songye consideran que los individuos que no cumplen con las normas y reglas de la comunidad, pueden dedicarse a la interpretación musical para, de esta forma, liberarse de sus culpas y penas.
Los tambores son utilizados en diversas manifestaciones de la aldea. También los tocan las distintas asociaciones secretas, como la religiosa Bukishi que cultiva las costumbres tradicionales y controla la brujería.